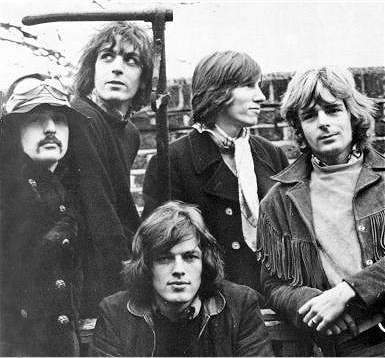 The first time I ever heard Pink Floyd was at a friend's house in the early 70s. The album was Dark Side of the Moon and the song was Time. I can tell you when the clocks started ringing, I literally jumped out of my skin. What the hell was that? From then on, I was hooked!
Just before I started my National Service, the band released The Wall and for the next six months, I practically listened to nothing else. It seemed to make sense of the "prison" of NS that I found myself in and related totally to the alienation and isolation express in The Wall.
Of course, I basically bought up anything with the Pink Floyd name that I could find and subsequently discovered Syd Barrett. Barrett was the genius that founded Pink Floyd and gave it its signature early trippy psychedelic rock sound. Barrett's one real album with Pink Floyd - Piper At the Gates of Dawn - is essential listening to understand all the psychedelic rock that followed - and that includes the Flaming Lips, of course.
I also learned that by the time The Wall was released, Pink Floyd was a band in name only as bassist-writer Roger Waters had taken over the band and believed himself to be Pink! Waters would release a solo album under the Pink Floyd name called The Final Cut before quitting the band. Remaining members David Gilmour and Nick Mason (Rick Wright was sacked by Waters before The Wall!) surprised Waters to release two commercially successful albums - A Momentary Lapse of Reason and The Division Bell, much to Waters' chagrin.
With Wright's recent demise, Pink Floyd is effectively no more but its influence on rock music will never fade away. Bands from Radiohead to Dream Theater (and more) owe a debt to its progressive-space rock approach.